A Skateboarding Revolution
In the mid-1970s, a group of misfits from the wrong side of Santa Monica, Calif., began surfing the concrete waves of swimming pools that drought-induced state water limits had left empty around Southern California.
The pools' steep sides and smooth curves would become launching points for a skateboarding revolution. This new, aggressive, vertical riding placed more emphasis on style than on substance. Going big was great—going big and looking good was even better.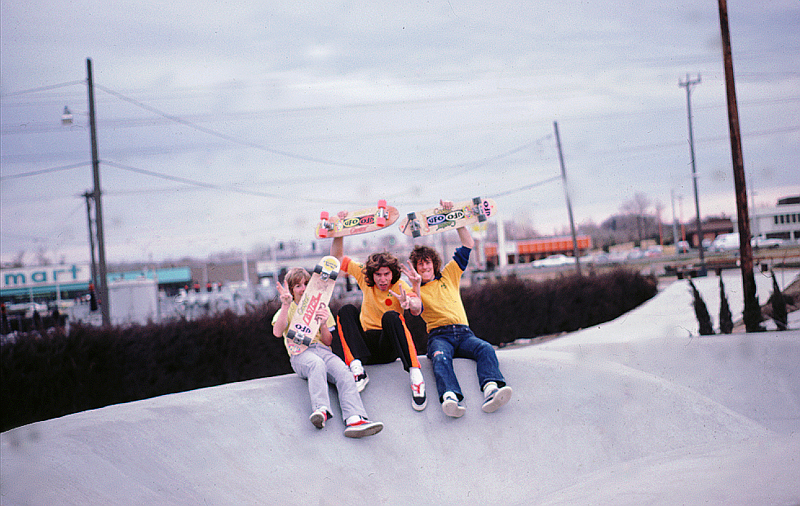 The Z-Boys, as they were known, would become stars of this new style. Names like Jay Adams, Tony Alva, and Stacy Peralta appeared in the pages of Skateboarder Magazine. The stories, now famously referred to as the Dogtown Articles, revealed an attitude and subculture that would have a profound impact on a generation of American kids. They featured incredible imagery that showed the skateboarders in full flight.
From Z-Boys To Z-Boiz
In 1976, a group of Boise teens reading the Dogtown Articles were drawn to the energy featured in the photographs. Among them were Mitch York (1961-2016), Mike Neal, Mike Fortin (1960-2010), Ian Smith, Brian Schroeder, and Bob Harper (1961-2009). With grit and determination, they formed a team sponsored by Budget Tapes and Records and radio station KWZ. "We tagged ourselves the Budget/Z Boiz," said Harper, who remained passionate about skateboarding throughout his life. "We read Skateboarder Magazine and we were influenced by what was going on," he said. He wore his brown hair long and didn't care if his pants had holes in them.
"We tried to emulate those guys," Harper said. "It was all we had to go on."
"We wanted to skate like Tony Alva, we had all been skating for a number of years and had experience riding banks and vertical ramps—all we needed was an empty pool," said team member Mitch York. Like the kids in Santa Monica, the Z-Boiz skated aggressively. "It's true the Z-Boiz had big egos and we wanted to dominate the skate scene," said Harper. Their individual styles ranged from smooth and stylized to raw and risky. They were natural skaters, with a willingness to push the boundaries.
But it wasn't enough - The Z-Boiz wanted more.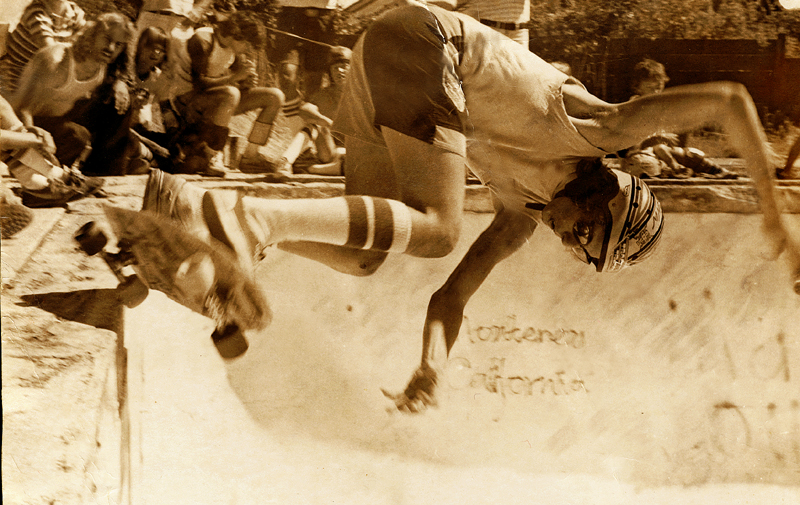 A New Town is found
That spring, Harper and his friends discovered an empty pool on a vacant lot along Boise Avenue—the remains of the Aquatorium, an indoor public pool that was operational from 1959 until it burned down in 1963. "It was a gooey mess in the bottom," said Todd Huff, 59, and a contractor in Boise. "Neighbors were dumping motor oil and everything else into it."
The Z-Boiz cleaned out the rectangular, 10-foot-deep pool, and started learning to skate vertical. Boise had its own Dogtown.
"It was a gooey mess in the bottom, neighbors were dumping motor oil and everything else into it."
The skaters gave the pool a name—the Tidy Bowl, which they spray painted along the sidewalls, along with less conventional slogans that reflected their youth and attitude. In the beginning, the neighbors were happy that the eyesore was finally being cleaned up. "What the neighbors didn't understand at the time was that the pool would become a magnet for any skater living within a hundred miles of Boise," said York, who was 16 when he first skated the pool. The Tidy Bowl was unlike the smooth-shaped Southern California pools. "It was not an easy pool to skate, it wasn't round or kidney-shaped like most pools; it was rectangular," he said. Harper remembers those carefree days—listening to Led Zeppelin and other classic rock while learning to vertical skate. "I would bring my VW and kick out the speakers."
In summer 1978, the Tidy Bowl hosted its first–and final skateboard competition. More than 100 people turned out to watch and skate the steep walls. "They made us wear helmets," laughed York, who remembers paramedics on hand for the event. Mike Neal, 17 at the time, recalls winning part of the event. "Mitch and I won the doubles competition. He and I tore it up," said Neal.
The group skated the pool until 1979. "Those are the best days of my life," Harper said.
Skaters on Film
The pool is gone now - a home built over it brought the endless summers to an end. York, now a professional photographer, was among those kids who captured the days with his camera, and he has devoted a section of his photography website to the Tidy Bowl images.
Fellow Capital High School photography students Eric Straubhar and Todd Huff also the skate scene happening out on Boise Avenue.
"We really emulated the photography in Skateboarder Magazine," York said.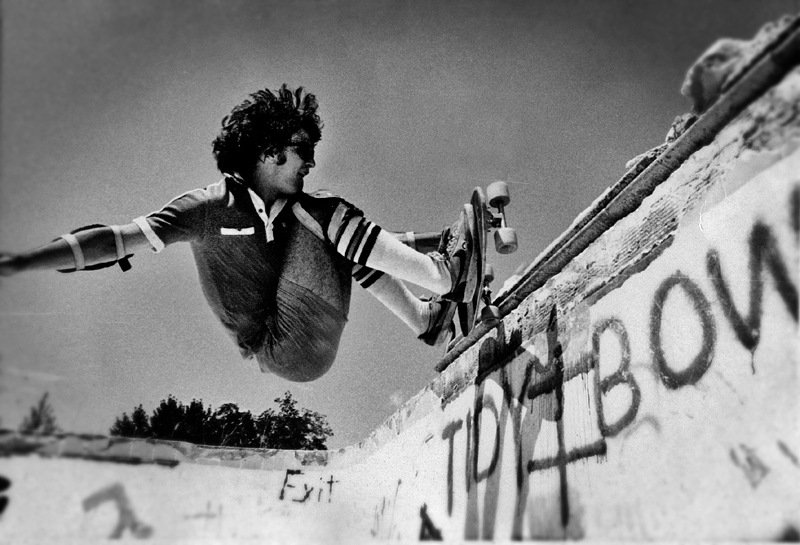 Their gritty images, in both black and white and color, take you back in time to a simpler moment when disco was hot and Watergate was something most kids could not care less about. The image Huff snapped of Bob Harper doing a backside quarter edger could have been published in Skateboarder Magazine—it was that good. Their photographs capture friends having the times of their lives skating down hills and around the City of Boise—and, of course, skating in the infamous Tidy Bowl. One of York's favorite photographs shows a bearded man rolling down hill in a low tuck position—without clothes.
The nude skateboarder was Bill Zuehl.
The 55-year-old Zuehl moved to Boise from Southern California in fall 1975 at the age of 22. He brought with him a vast knowledge of skateboarding, having lived at the epicenter of the hot skating scene. "He was the wise-old man –the cool guy," said Mike Neal, a physical therapist living in Montana. Zuehl was a mentor to some of the kids. "When there was a problem, I would say, 'This is what you are doing wrong'" said Zuehl, who today is a contractor, working as a grip on film and photography sets.
Paying Your Dues
Zuehl has witnessed some great skating in his life, from Southern California to the Tidy Bowl in Boise, to screaming downhill at 35 mph or faster—he has lived and seen it all.
Zuehl believes the Boise skaters were in a class of their own.
"At the beginning they weren't that good," he admits.